Additional High-Quality and Popular Used Cars Added to Paul's Pre-Owned's Inventory
If you're shopping for a used car and haven't found what you're looking for yet, we have great news for you. Our used car inventory is now stocked with high-quality late-model vehicles. And we've included the popular brands that most buyers are looking for. Whether it's a Volvo, Toyota, Subaru or Hyundai, or any other top brand, you're going to be pleased once you see our extensive used car inventory. And the entire sales team at Paul's Motors is ready to get you your best deal and make sure you drive away satisfied!
Customer Service Commitment
We have a high standard for treating our customers with the respect they deserve. We want every customer who walks through our doors to feel welcomed and leave satisfied. And if that doesn't happen, we want to know about it to fix it. In our business, it's essential to treat customers to make them want to patronize our establishment again in the future. While that is not the only reason why we strive for excellence with every interaction, we fully understand that our reputation relies on how well we're perceived after your experience at our dealership. Therefore, our commitment is to meet or far exceed your expectations at every opportunity possible.
Visit Us at Paul's Pre-Owned
We encourage you to visit Paul's Motors at your earliest convenience. Whether you're ready to buy a used car or you're just browsing, you owe it yourself to visit our fine dealership. We want to help you find a used car that is right for you. But we also want to get to know those who reside in the community. So, stop by and say hello. We'll be sure to make you feel right at home and make your visit worthwhile. If you prefer, don't hesitate to call us to schedule a time that's convenient for you. Contact us to check out our used inventory, finance center, and service center today!
For over 99 years, Paul's has chosen to remain small and family owned. We do this to offer you the best possible attention and service at  affordable prices. We embrace a culture of community, safety and caring for the environment.
What we buy has an impact on the planet.

We no longer sell new cars because of the to impact car manufacturing has on the environment.
We encourage people to keep and maintain their cars to keep them safe, dependable and out of the waste stream.
We recycle oils, metals, plastic and tires and everything we can.
We sell only pre-owned cars because they are a great value for the money and they're better for the environment.
We rebuild and recycle older Volvos because they provide a sturdy, safe, reliable and eco-friendly alternative to buying new.
Trees. We love trees and have planted trees on our property to provide an offset to the carbon footprints of cars.
A clean and comfortable customer lounge with complimentary wifi, TV, organic coffee, teas, spring water and healthy snacks.
Paul's ASE Certified Technicians, trained sales and support teams to make your visit here efficient and fun.
Great Google reviews.
Rides to where you want to go. Shuttle service to 4 local train stations with service to NYC and Hoboken.
Lots of cool things to do in the neighborhood. Hike in Goffle Brook Park ,order lunch at Stewart's Deli, get a hair cut at Hawthorne Barber Shop, check out the guitars at Mo's Guitars. All within walking distance.
We are a green facility. Our buildings are oriented to take advantage of passive solar energy for heat and prevailing breezes to cool. We use vegetable oil for the hydraulics in our lifts. Our goal is to reduce, recycle and reuse.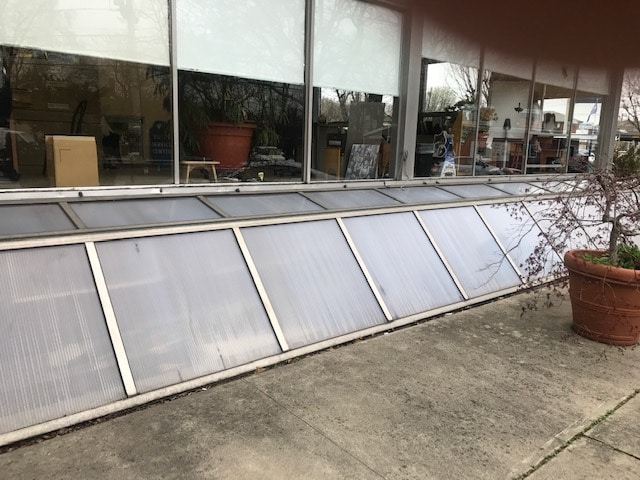 Our Solar Green House Which Helps To Keep Us Warm.
Hours
Monday

9:00AM-5:00PM

Tuesday

9:00AM-5:00PM

Wednesday

9:00AM-5:00PM

Thursday

9:00AM-5:00PM

Friday

9:00AM-5:00PM

Saturday

By Appointment Only.

Sunday

Closed
Directions
Get Directions