Learn about
Brake Services
at Paul's
The Importance of Brake Service
Brake service is similar to oil changes in that they are both crucial for the performance and safety of your vehicle. As time goes on, your brakes become more worn and less effective.
Consider these factors that could mean it's time for brake service:
Service Intervals

Brake pads need to be replaced every 40,000 miles or so. However, this interval can change depending on driving habits, braking habits, and the environment. That means that Hawthorne, NJ, drivers should have their brake pads changed every 25,000 to 40,000 miles. Local stop and go driving shortens brake life.

Jittery Braking

Jittery, vibrating braking may suggest that your rotors are warped. By bringing your vehicle from Ridgewood, NJ, to our service center, our expert technicians can either grind the rotors back to working order or replace them. 

Squealing or Scraping Sounds

Brake pads have small metal hairs at the very bottom to make loud noises when braking to indicate the brakes are running out of gripping material. If Wyckoff, NJ, drivers experience this issue, we encourage you to come to our service center or a trusted mechanic as soon as possible.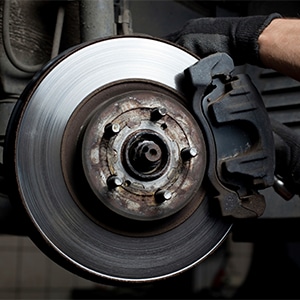 Factory-Trained Volvo Repairs and Parts
Our service team is familiar with a wide range of brands, but they excel at knowing the ins and outs of Volvo. If you bring your Volvo to our service center, you can expect speedy, precise service to keep your Volvo in peak condition. Our team has experience with everything from oil changes to complicated repairs, so bring your Volvo from the Franklin Lakes, NY, area for expert Volvo service.
Why Schedule Brake Service?
Whether you're braking to avoid an accident or just coasting to a red light, brakes are a crucial aspect of your performance. In order to keep your stopping distances short and ensure a higher degree of safety, regular brake service is necessary.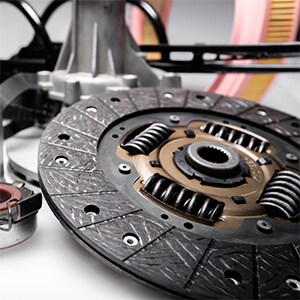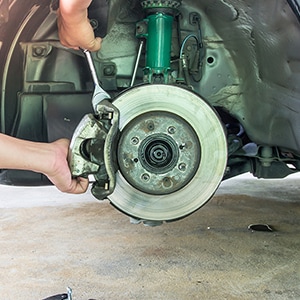 Additional Services Near Franklin Lakes, NY
Our team at Paul's Pre-Owned specializes in Volvo service, repairs, and parts. If you own a Volvo and want to ensure that it gets speedy, high-quality service that is performed correctly the first time you bring your Volvo in, then schedule an appointment with us for your convenience and peace of mind.
Experience Timely, Precise Brake Service at Paul's Motors Sales and Service, Inc. in Hawthorne, NJ
If it's time for a brake replacement or you are experiencing some of the red flags, then contact our service team to schedule an appointment today. We look forward to hearing from you! 
SCHEDULE SERVICE
Hours
Monday

9:00AM-5:00PM

Tuesday

9:00AM-5:00PM

Wednesday

9:00AM-5:00PM

Thursday

9:00AM-5:00PM

Friday

9:00AM-5:00PM

Saturday

By Appointment Only.

Sunday

Closed