Learn about
Tire Services
at Paul's
Tire Assistance near Clifton, NJ
Have you noticed that your vehicle has less than optimal grip on Ridgewood and Wyckoff, NJ roads? Wondering whether it's time to purchase a new set of tires? Franklin Lakes, NY drivers can look to the Paul's Motors Sales and service, Inc. team for assistance!
 How to Determine Whether your Vehicle Needs New Tires
Clifton, NJ drivers don't have to stop by our dealership to figure out whether your tires are worn down. There's a handy test that drivers can do right from home to tell whether you could use some new tires.
All you'll need is a penny and your tires. Take the penny, turn it upside down, and place it head-down in between your tire tread tracks. If you can see the top of Lincoln's head, it means your tire tread worn out! If the top of Lincoln's head is not obscured, it means your tread should be fine.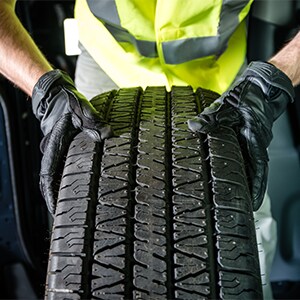 Why Change your tires?
Without healthy tread, Franklin Lakes, NJ, and Ridgewood, NJ drivers run the risk of being unable to properly traverse road conditions. Ensure that you're driving with confidence on Franklin Lakes, NJ roads, stop by Paul's Motors Sales and Service, Inc. today!
Expert Tire Service In Hawthorne, NJ
Our team of professionals is committed to providing Wyckoff, NJ drivers with modern and efficient service. Come visit Paul's for Better Service, Better Prices, Better People, Better Process. From helping drivers determine whether your vehicle needs a new set of tires, to working with drivers to select a new set of tires, drivers can look to our team of service experts for assistance with any and all your tire needs.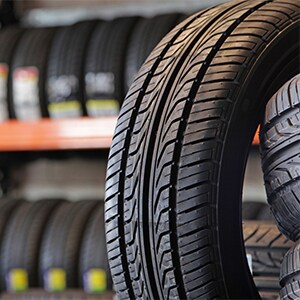 The Paul's Motors Sales and Service, Inc. Team
Interested in purchasing a new set of tires? Stop by, contact, or schedule a service appointment online! Options abound - look to Paul's Motors Sales and Service, Inc for all your tire need! 
SCHEDULE SERVICE
Hours
Monday

9:00AM-5:00PM

Tuesday

9:00AM-5:00PM

Wednesday

9:00AM-5:00PM

Thursday

9:00AM-5:00PM

Friday

9:00AM-5:00PM

Saturday

By Appointment Only.

Sunday

Closed